rafting was in early october, backpacking early november. We had flawless weather for both.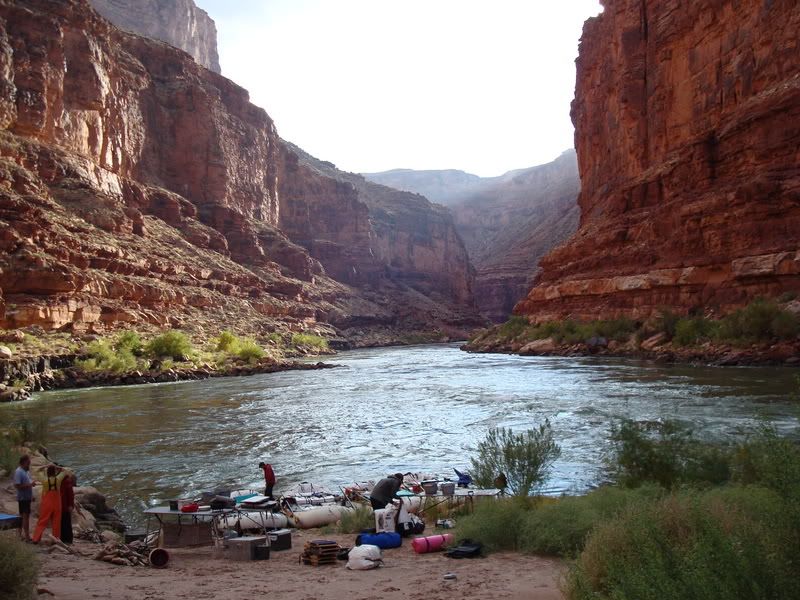 First night's camp. I can't remember the beach name.



on the river. Incredible.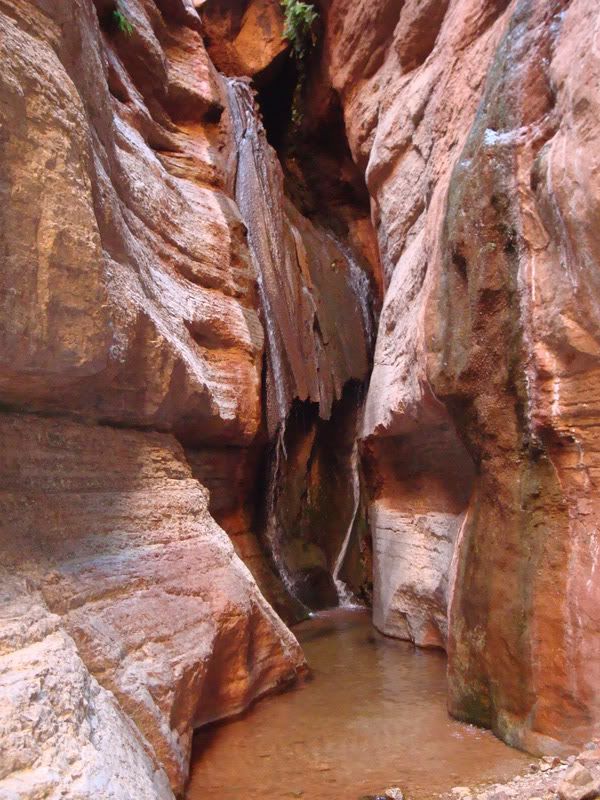 Little waterfall at the top of Saddle Canyon. This was a nice little side hike into a very pretty little slot canyon.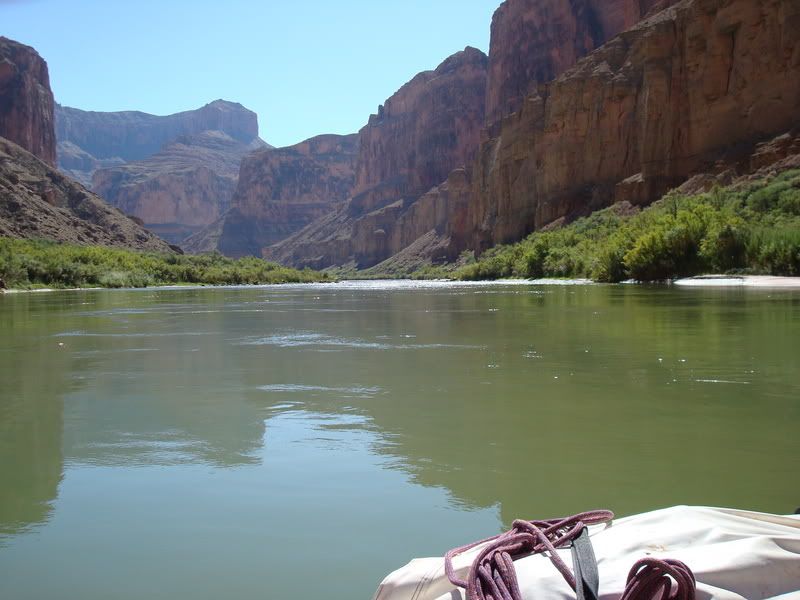 On the river.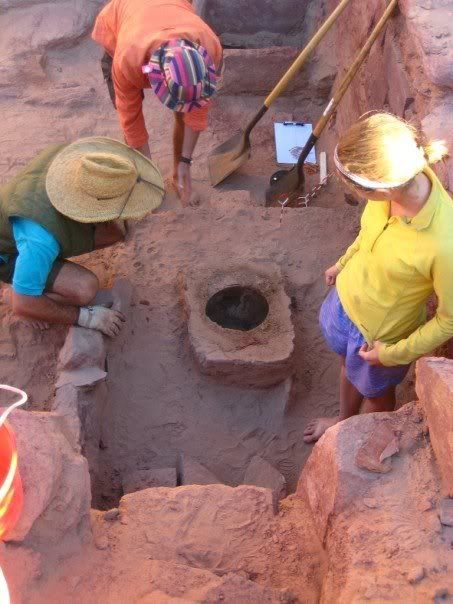 We spent a few days at an archaeological dig by the river. My friend and I turned over a rock and found this intact pot. (I'm in the yellow capilene!)

Backpacking: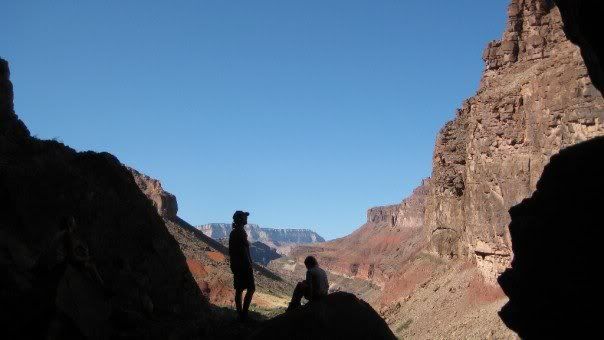 We hiked down New Hance Trail and up Grandview Trail. Day 2 we had a layover day and hiked upriver a ways. This is just above Hance Rapid, I think around river mile 75.



Hiking out of Hance Creek, towards the Redwall (ahh!)



Obligatory feet picture!